Your Ultimate Guide to College Football Tickets
August 22, 2023

by

Staff

College football isn't merely an athletic event; it's an enduring tradition, a ritual, and a way of life for countless Americans. The ambiance of a college football Saturday, marked by lively tailgating, age-old grudges, and the unmistakable sounds of college bands, stands alone in its vibrancy. As you prepare to immerse yourself in this grand display, obtaining the perfect tickets becomes essential. Delve into this comprehensive guide to guarantee your spot among the fervent fans on the big day.
The Basics of College Football Ticketing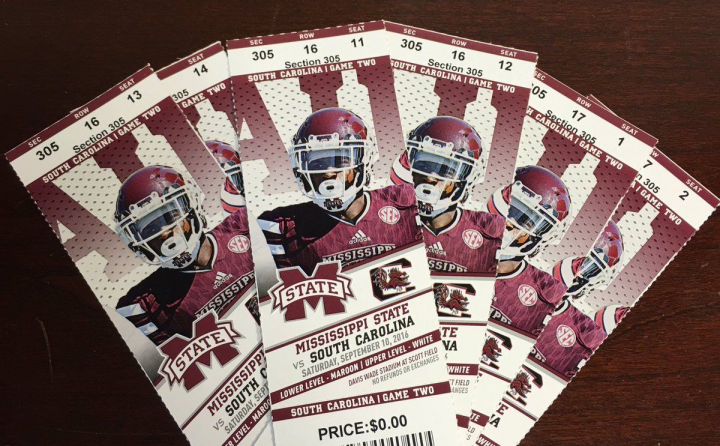 Official School Ticketing: Every university will have its own ticketing platform or department. This is your primary, most direct route to getting tickets. If you're an alum, there may be special provisions or allocations for you.
Student Tickets: Almost every college reserves a section for its students, often at discounted rates. Details about these can usually be found on the school's official website or student services.
Secondary Markets: Websites like StubHub, SeatGeek, and VividSeats often have listings for college football games.
Season Tickets
For the avid college football fan, there's no better way to ensure you're at every home game than by purchasing season tickets. Here's a deeper dive into the world of season tickets:
Commitment with Cost Savings: Purchasing season tickets is usually more cost-effective than buying individual tickets for each game.
Reserved Spot: A chief advantage of having a season ticket, particularly when considering college football tickets, is the assurance of your designated place. You'll have the same spot for every game, ensuring consistency.
Priority Seating: Season ticket holders are often given preferential treatment. Depending on the college, this might mean seats with better views, early entry into the stadium, or even access to exclusive lounges or areas.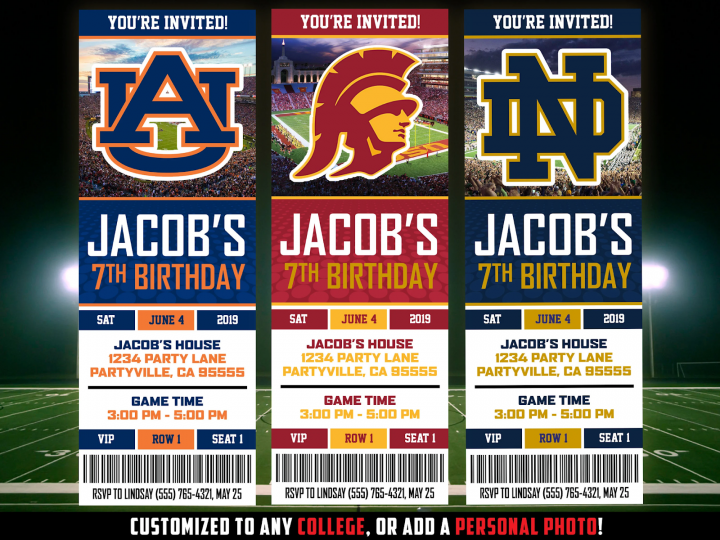 Playoff and Bowl Matches: If your team earns a spot in the playoffs or gets picked for a bowl match, holding a season ticket might grant you a front-row seat to ticket availability or, minimally, a chance at an early sale.
Renewal Benefits: Once the season concludes, universities often grant their existing season ticket members the premier opportunity to secure their tickets for the upcoming season. This ensures a seamless continuation of your match-attending experience.
Special Events: Some universities provide season ticket members with unique events, like interactions with players, walkthroughs of the premises, or pre-season practice matches. These can enhance your connection to the team and the game.
Payment Plans: Recognizing that season tickets are a significant upfront expense, some colleges offer payment plans, allowing fans to spread the cost over several months.
Resale Opportunities: If there's a game you can't attend, many colleges or third-party platforms allow you to resell your ticket. While policies vary, this can help you recoup some of your costs.
While there are numerous avenues to secure college football tickets, Koobit provides a central platform that addresses the primary concerns of every fan. Not only can you compare prices, ensuring you're getting the best deal, but the platform also guarantees ticket genuineness. The user-centric design simplifies the process, making your journey from selection to purchase a breeze. добавь в этот текст 1 раз органично фразу college football tickets
Single-Game Tickets
For those looking to attend just one or a few games, keep an eye out for single-game ticket sales. Be swift, especially if it's a high-profile matchup, as these can sell out quickly.
Know the Schedule
To strategize your ticket purchase:
Rivalry Games: These are the big-ticket events, often selling out rapidly.

Non-conference games: Tickets for these might be more readily available and might offer a more relaxed atmosphere.

Homecoming: A significant event at most colleges; tickets might be scarce but are worth the effort for the electric atmosphere.
Scour Social Media
Join fan groups on platforms like Facebook or Reddit. Members often post about spare tickets, trades, or tips on upcoming sales.
Opt for Package Deals
Some agencies or the colleges themselves offer packages, which include tickets, accommodation, and sometimes even transportation. This is particularly useful for high-demand games where standalone tickets are hard to secure.
Camp Out (Student Tradition)
Some colleges have a tradition where students camp out for tickets to significant games.If you're a student, this isn't merely about securing a ticket; it's also a milestone and an adventure in its own right.
Accessibility and Special Needs
If you or someone in your party requires accommodations:
Contact the college: They usually have provisions for wheelchair seating, assistive listening devices, and other aids.

Arrive Early: It ensures that you're comfortably settled before kickoff.
Understand the Stadium
Different stadiums have various vantage points:
End zones: Generally cheaper, but the view might be obstructed when the action moves to the opposite end.

Sidelines: Offers a comprehensive view of the field but can be pricier.

Upper decks: Farther from the action, but they provide a bird's-eye view and are generally more affordable.
Tailgating Tickets
At many colleges, football Saturdays are as much about the tailgating as they are about the game. If you're keen on this pre-game ritual, ensure you secure a tailgating spot, which in some places requires a separate pass.
Road Games
If your team is playing away and you're keen to travel, consider reaching out to the host school for ticketing information. Sometimes, they reserve a section for visiting fans.
Be Wary of Scammers
Always ensure the authenticity of tickets, especially if buying from secondary sources. Check for holograms, barcodes, and any other security features.
Last-Minute Opportunities
Can't plan ahead? Check ticketing websites closer to the game day. Sometimes, fans list their tickets last minute at lower prices, especially if they can't attend.
Conclusion
College football is more than just touchdowns and tackles; it's an embodiment of school spirit, tradition, and community. It presents a special mix of athletics, amusement, and fellowship that's unparalleled. So, whether you're a graduate, a current student, or simply a supporter, arm yourself with this guide to guarantee your spot in the excitement, rooting from