EA Sports Turns Back to College Football
March 12, 2021

by

Staff

College football fans who love playing video games have been delighted with the recent news that EA sports are bringing out a new game.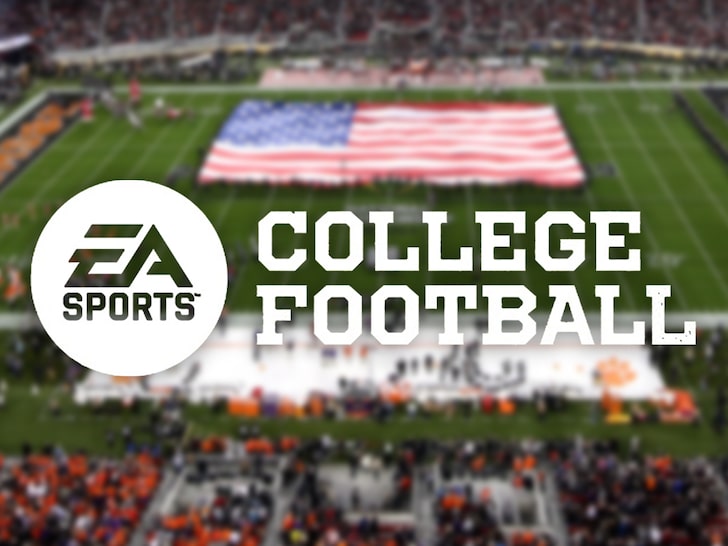 This will be the company's first release of this type since NCAA Football 14 was released in 2013.
The Background
The summer of 2013 saw NCAA Football 14 brought out, with Denard Robinson's image on the cover of it, as part of their college football series of games that began back in the early 1900s. It was a huge success among player but the series come to a halt after this, with NCAA players unhappy that their images were used without any payment being made to them.
The 2014 title can still be played on the Xbox 360, PlayStation 3 and PCs. It has become one of the most sought-after sports games but it is clear that it looks a little bit dated in 2021. Apart from the visual aspect, it also features players who haven't been in the league for a few years now.
Despite no update being issued in all these years, fans have kept their love of the game alive. There are many YouTube videos based on it that have received millions of views. A team of developers also unofficially update it regularly, with new rosters and uniforms available on the popular College Football Revamped website.
What Do We Know About the New Game?
EA Sports announced this new game at the start of February, but it seems that the new game won't include NCAA Football in its title. This is because the NCAA rules don't allow their players to sell their NIL rights while still in college. Therefore, the plan at the moment is for it to not include the names and likenesses of real players.
The initial reaction from fans has been positive, as many stated on social media that they have been waiting years for this release. However, not all of the college football teams have been as happy with the idea as the people planning to play the new game are.
The first team to come out against the new EA Sports game was Notre Dame. Their athletic director, Jack Swarbrick, has said that they won't let the developers use their name or logo. This is because Notre Dame have a "strong desire" for student-athletes to "benefit directly" from having their name, image, and performance data included in a game.
Northwestern and Tulane then followed suit in saying that they won't take part in the upcoming new game, giving the developers a problem in terms of whether to make their on-screen teams and players completely different and risk losing some of the feeling of realism.
However, there is still hope that these differences can be resolved. The NCAA has suggested that their rules could be changed to allow players to earn money from endorsements and other types of deal.
There is no release date yet mentioned for the new EA Sports game and no mention of the formats that it will be made available on, but it is thought that we won't see it in 2021. So, there is still time for the authorities to sort out the issue of NIL rights and allow all of the league's players to take part and earn money from it.
This will be another attempt of EA to fight against 2K, who have recently announced they will be relaunching their NFL game franchise.
EA is already battling against 2K on the NBA games, since NBA2K is winning in popularity and sales, being endorsed by TwinSpires best foreign and American basketball players. So, the NCAA game will explore a niche market where the Canadian game brand has no competition.
In fact, this could turn out to be the impulse needed for college football to revamp its outlook. Fans of video games and college football will be keen to see how the issue is resolved so that everyone is happy and we all have a great new game to look forward to.